08.03.2022
720 Degrees was chosen to be one of the most promising and prominent AI-first companies in Finland by Finland's Artificial Intelligence Accelerator (FAIA). We are very happy to be acknowledged. Product development and being at the forefront of smart building solutions has always been our priority.
"The landscape below showcases Finland's ecosystem of AI companies — those developing AI technologies central to their core offering. It is not a comprehensive list of ALL AI companies originating from Finland, rather a hand picked list of the most promising and prominent companies which are known to be good at what they do." FAIA
AI enables us to analyze building data in seconds and offer our customers valuable insights about their real estate portfolio and its performance. We believe that health and satisfaction at work is everyone's prerogative. Our passion is to improve people's lives and allow organisations and building owners to offer the best working environments achievable
For more information about the award, visit the FAIA's webpage:
https://faia.fi/landscape/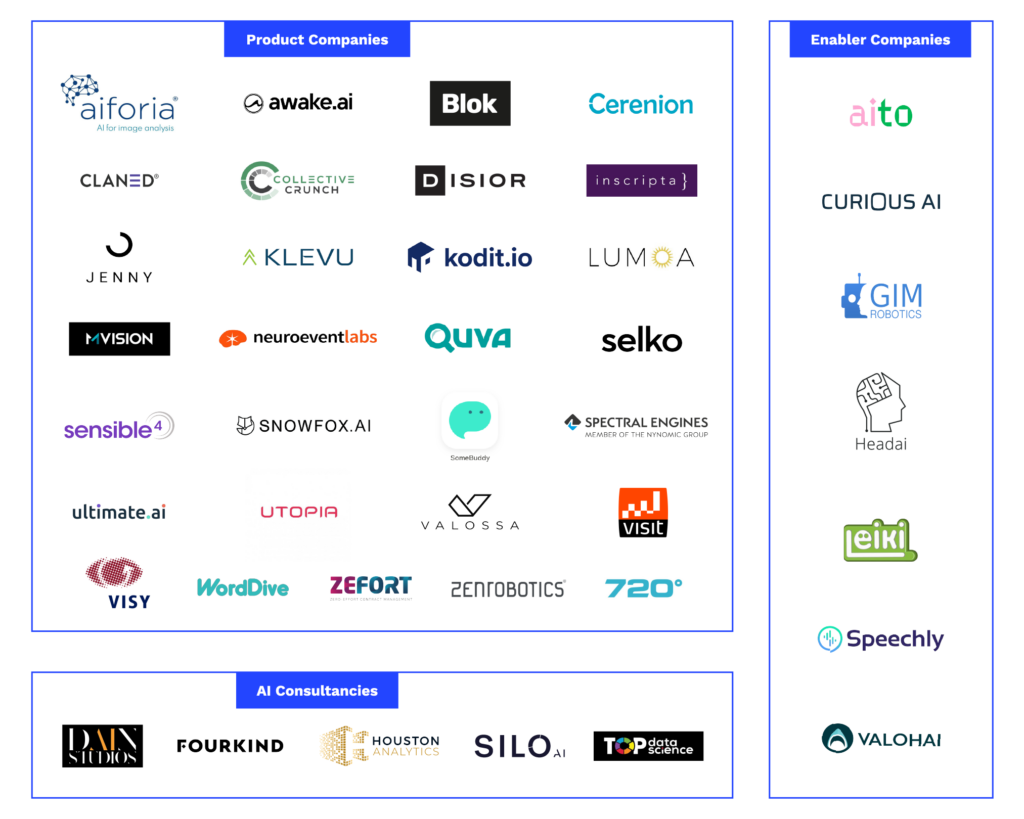 If you are interested in learning more about the topic, contact us here.